19th to 21th September in 2017, French First Vision Fabric Exhibition------ Première Vision, which is held in Paris, French. French PV Exhibition is considered as the international latest fabric tidal vane that leads the world prevalent trend of the latest fabric. In September, Dehong International Cashmere Co., Ltd. participated the exhibition again.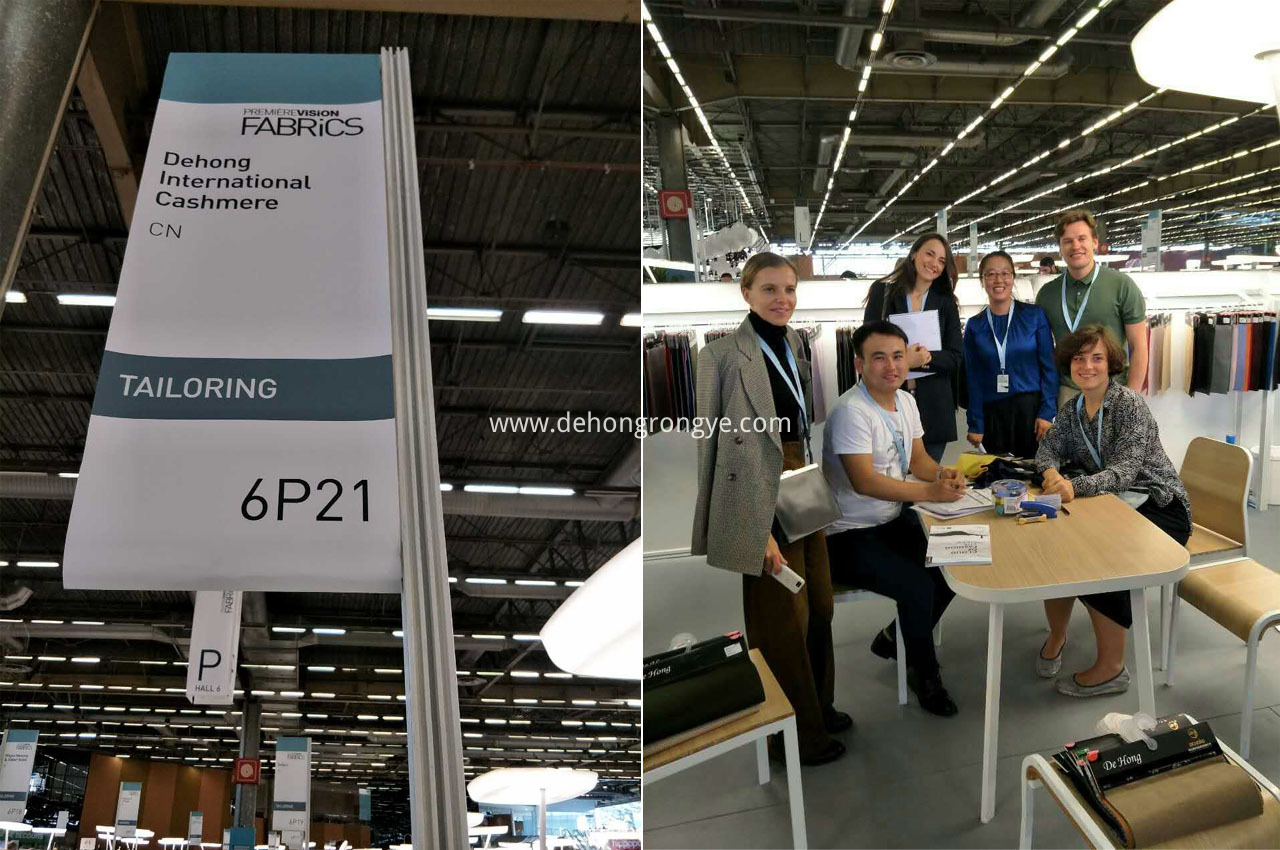 This time the PV Exhibition is held in Paris Villeurbanne Exhibition Center, and our company chose more than 700 cashmere products and 8 series according to the international autumn-winter popular trend. The products included cashmere single face short-smooth woolen cloth series, pure cashmere double layers overcoat woolen cloth series, pure Cashmere Worsted series, cashmere blend worsted series, cashmere blend tweed series, pure cashmere knitted series, cashmere blended knitted double layers series and so on. We highlighted the features of our cashmere worsted and woolen fabrics, cashmere scarves, shawls and sweaters.The sample color and style in the exhibition is rich and varied. The flower style fashion is combined with the classic, the color matching is exquisite, the product connotation, the taste and the distinctive personality are rich, and the customers were widely praised. It was in line with the popular trend of international clothing in autumn and winter. The high proportion of cashmere Blended Fabric is high cost performance, and it had the trend of guiding the market. The development of new products had attracted the attention of a large number of international clothing and apparel professionals and the top of fashion professional buyers.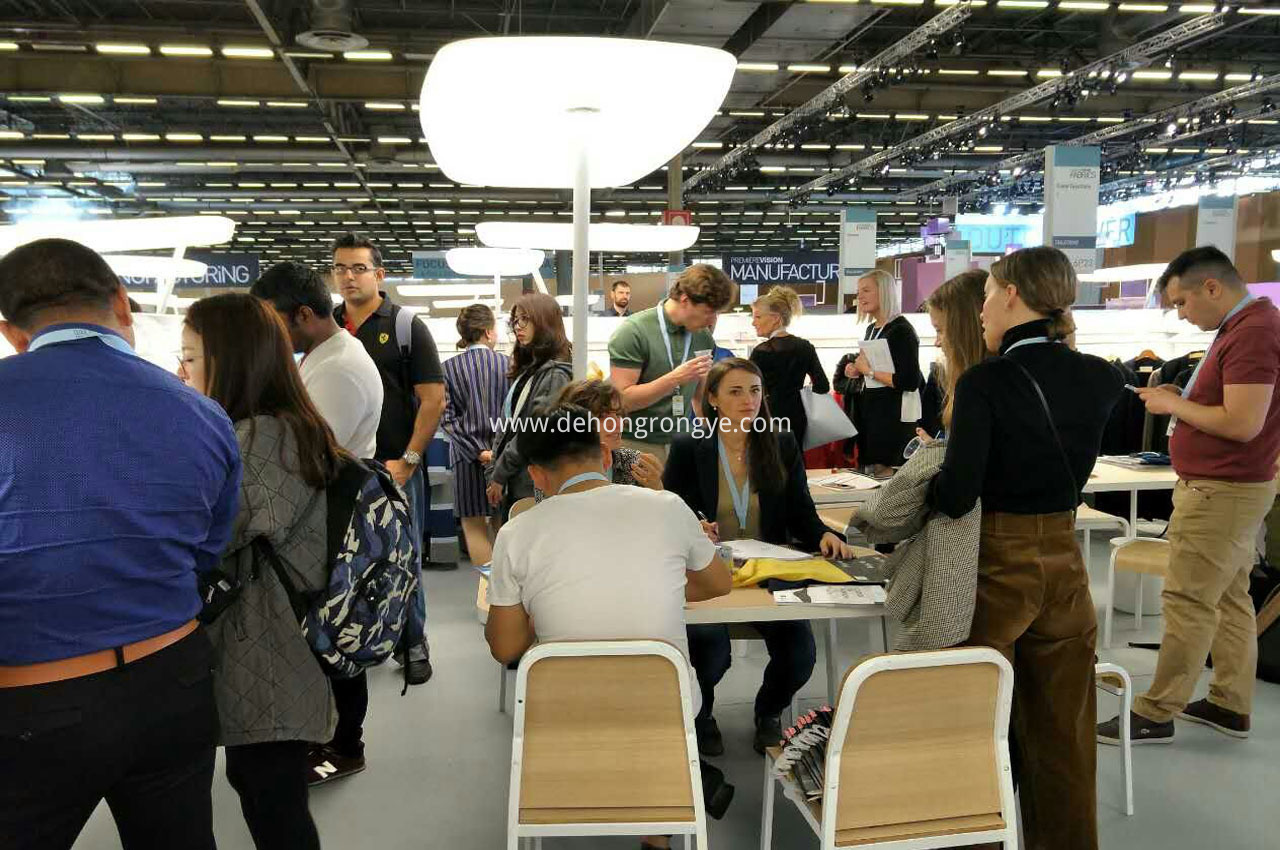 The new customers in this exhibition increased much than last year. We communicated with all customers and introduced our company`s profile to them, and many of them showed their great interests in cooperating with us.